Gain a competitive
advantage in the
industry
"Data-driven organisations are 23 times more likely to acquire customers, six times as likely to retain customers, and 19 times as likely to be profitable as a result" – McKinsey Global Institute
Enterprises, in today's digital era, must use analytics to embark on a successful digital transformation journey. Smart business analytics and data analytics tools can help enterprises in gaining a competitive advantage over less-informed peers.
Analytics in business can be carried out in a dozen ways, some that we've been using since the invention of the Internet. But with the ever-evolving times, there is a constant need to innovate without compromising on the business results. At Pansoft, we understand how critical data analytics is to an organisation's success and, thus, we bring to you the most comprehensive and cloud-based Business Intelligence (BI) and analytics platform – Oracle Analytics Cloud.
With the OAC, we enable our customers to discover and interpret data and help them to make informed business decisions.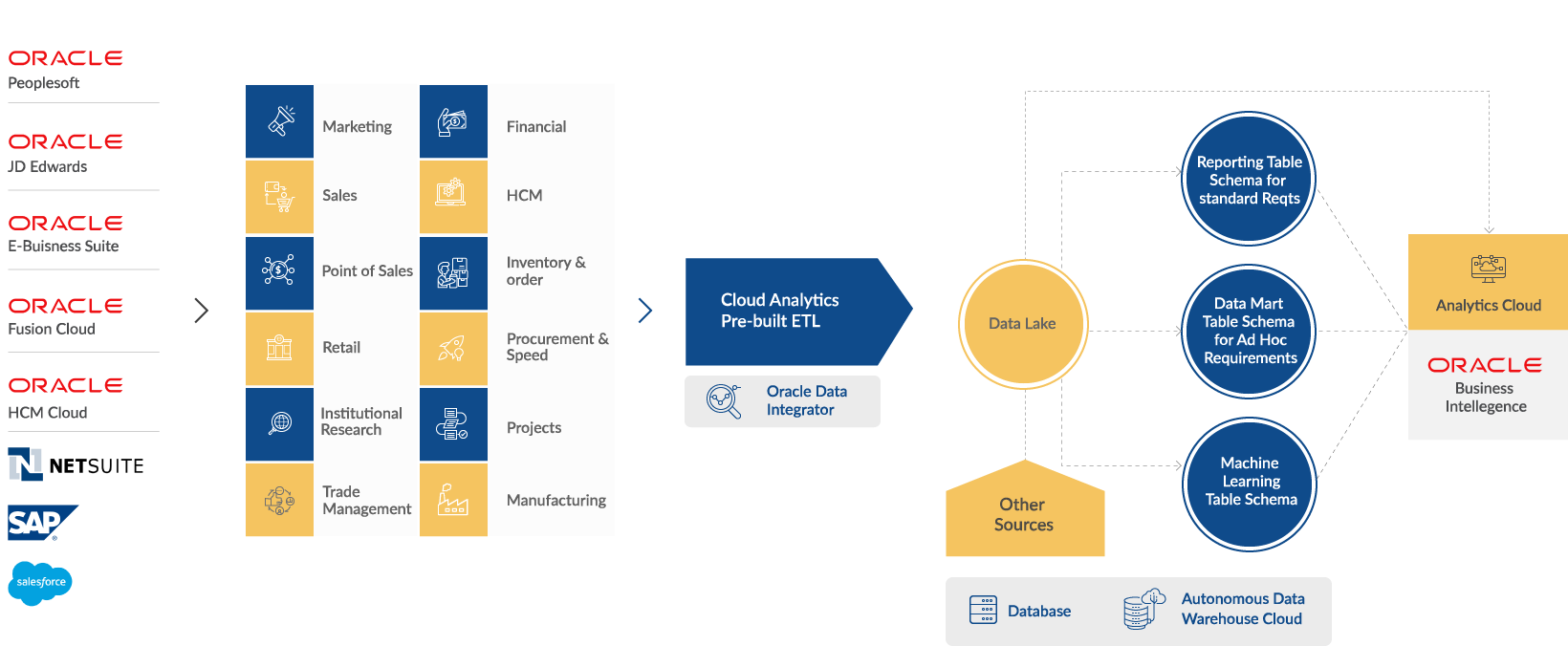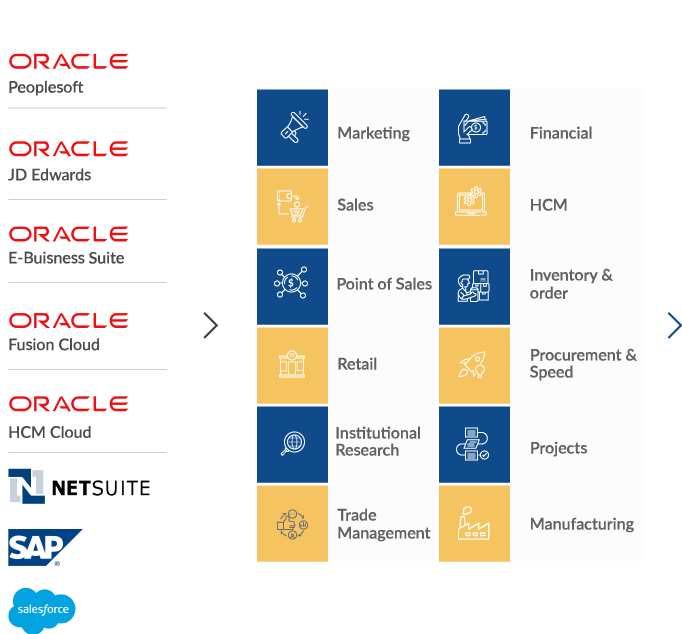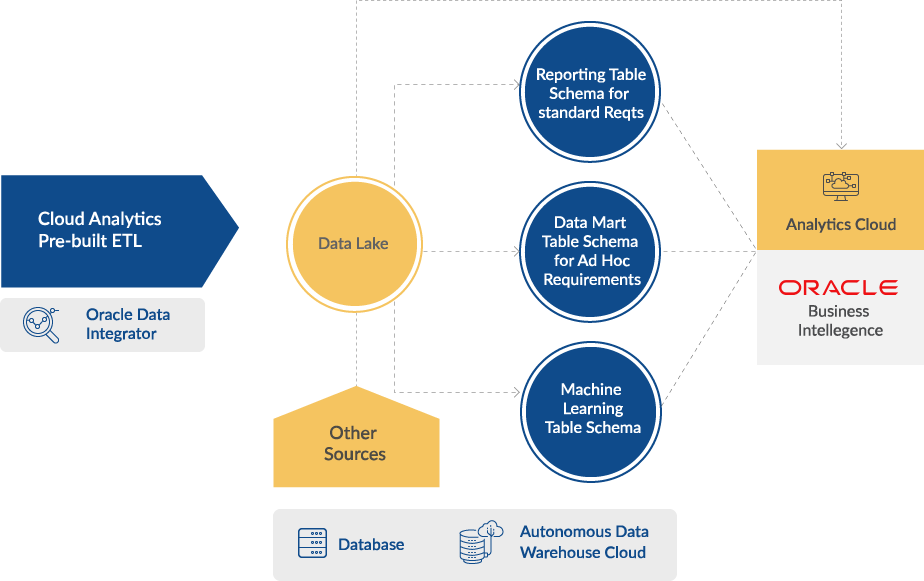 Features of Oracle Analytics Cloud
The most comprehensive and advanced analytics tool, Oracle Analytics Cloud presents a single, unified platform that enables an organisation's entire ecosystem to ask relevant questions across any environment, on any device.

Augmented
Oracle Analytics Cloud transforms the way data is explored and analysed by embedding machine learning and AI into the process of analytics. The comprehensive platform assists with data preparation, insight generation, and insight explanation.

Integrated
By integrating work, data, and systems, Oracle Analytics Cloud enables users to access the right data from any device, at any time. The unified platform presents a single environment for data preparation, data visualisation, along with an intuitive dashboard.

Collaborative
Posing as a single platform for sharing information, the Oracle Analytics Cloud encourages all stakeholders to work together, resulting in a seamless and transparent decision-making process.

Business Intelligence
With unique business intelligence tools, Oracle Analytics Cloud enables enterprises to analyse new business insights that help them make faster and more informed business decisions. The comprehensive solution offers visual analytics, a highly interactive dashboard, powerful operational reporting, with best-in-class enterprise analytics, helping organisations innovate agility and enhance business performance.
Self-Service Data Discovery
Oracle Analytics Cloud enables users to perform queries, generate reports, and create stunning visuals on their own with basic analytics capabilities.

Governed Enterprise Analytics
Oracle Analytics Cloud is delivered with data governance tools such as auditing, reporting, and security, and offers a consolidated view of data across the organisation, combining the need for governance with the need for speed of data delivery.

Oracle Data Visualisation Cloud Service (DVCS)

Oracle Business Intelligence Cloud Service (BICS)



Oracle Analytics Day by Day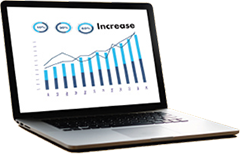 Oracle Analytics Cloud Provides Enterprises With:
Horizontal scalability to manage heavy workloads i.e. ELT (Extract, Load and Transform) and ETL jobs
Hot and cold storage based on historical data requirements and data archival
A dashboard to create stunning visualisation and interactive presentations, using relevant data
Batch, streaming and event-driven architecture, and hybrid architecture to support batch and real-time workloads
Data management and governance: data catalogue, data access, data anonymisation, data localisation, security and residency
Governed and self-service analytics for data democratisation
Agile delivery methodology with ad hoc data exploration, data preparation, visualisation and narration seamless to the end users
Business intelligence tools to collect, report, and analyse newer insights to make more informed business decisions
Capabilities to migrate to the cloud-native Oracle Analytics Cloud from the on-premise analytics product Oracle Analytics Servers (OAS) seamlessly
Professional Services and Implementation
On-site and Offshore Model

Dedicated Support
On-premise/Cloud Services
Solution/Process Consulting
From intelligent business applications to infrastructure, Oracle delivers tomorrow's emerging technologies today, like the world's first – and only – autonomous database.