Student success in
higher education
through digital
transformation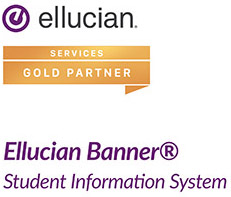 Personalized digital experience influences student decisions, who have numerous choices today.
Higher education providers, therefore, need to be equipped with technology solutions that bring information to their fingertips and make processes simpler.
Pansoft, an expert in the implementation of digitalization technologies, joined hand with Ellucian, the leading provider of software and services built to power higher education, to bring its flagship Enterprise Resource Planning (ERP), Ellucian Banner to higher education providers.
Regulatory
Compliance
Banner Student integrates and synchronizes data automatically, simplifying reporting, tracking, and audit compliance processes. This helps higher education providers comply with statutory and regulatory reporting requirements besides avoiding human errors and associated delays.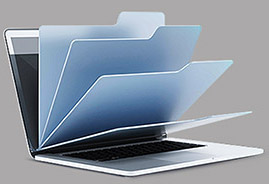 Enhance Student
Success Ratio
The availability of information anytime anywhere is becoming a necessity as against an option, in the digital age for students and higher education providers alike. Whether information is accessed via desktop or mobile devices, Banner Student provides an appealing user experience enabling users to benefit from being connected online round the clock.

Banner Student
Manage student information from enrollments, payments, grade management, attendance tracking, and more.

Financial Aid
Automate daily processes to manage financial aid and compliance reporting.
CRM Recruit
Automate recruitment and admissions process with information secure on the cloud.

Identity Management
Integrate Banner with identity management solutions for single sign-on and access privileges.
Integrated platform for higher education
As digitization experts, Pansoft has designed a bespoke solution for higher education providers, especially.
The solution integrates the enterprise resource planning systems namely, human resources, student information, finance, and financial aid with Blockchain, to address the academic credential authentication and analytics to get data-driven insights and enable informed decision making. Our team of experts ensures the solution is commercially economical and implemented seamlessly.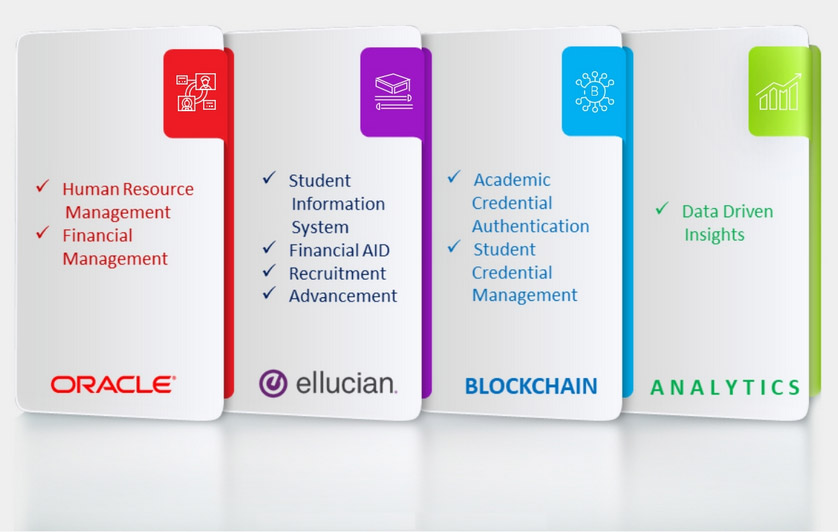 Why Ellucian?