Technology is an enabler to build the future, make lives easier, in essence, to solve challenges for enterprises, for people, for us.
Founded in 2010, Pansoft Technologies is a leading technology consulting, services, and products organization.
We have endeavored to provide top-of-the-range technology solutions to customers through our global professional services and product teams. Our collective efforts have had yielding results for some of the top brands in the world.
The team comprises some of the industry's most experienced, talented, and committed professionals who thrive to provide purpose-built solutions to customers.
Our unmatched experience and specialized skills enable us to deliver high-end and consistent results, which ensures your IT investment yields returns. Our high-performing teams and rich set of innovative solutions offer commendable working experience with a customer-first strategy.
We have partnered with some of the most renowned and top companies in the world for products and services, that help introduce business improvements to drive growth. The partnership ecosystem reads as Oracle Gold Partners, Ellucian Gold Partners, AWS Partners, Double Octopus Partners, and Octa and Microsoft Azure Partners to name a few.

2020
Pansoft partnered with IBM, Arcon, One Identity and Creatrix.

2019
Pansoft becomes an Ellucian Gold Partner and extends its geographical presence in Dublin, Ireland.

2018
Geographical expansion in Doha, Qatar,
Delware (USA).

2017
Pansoft rebrands, a new strategy by entering into the field of digital transformation.

2015
Pansoft acquires projects from KSA, Qatar on Oracle EBS and IAM.

2013
Pansoft strategizes its technical expansion in Identity & Access Management, acquires a
project and delivers successfully.

2011
Pansoft expands its geographical presence in Dubai, UAE, acquires projects in Oracle database technology.

2010
Our Beginning.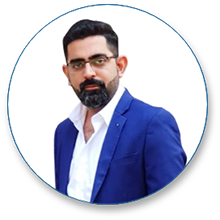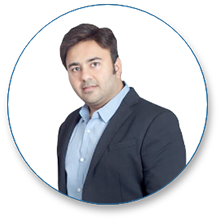 Integrity is our cornerstone. We foster a culture of transparency and responsibility and adhere to all local rules and regulations to seamlessly run our business/day-to-day processes.

We aim to attract, develop and retain the best people, and foster a cooperative and collaborative atmosphere within our company. We encourage our employees to manifest honesty, compassion, and respect among their peers.

We are proud of the reputation we've built over the years and are on a constant move to become bigger and better. With the contribution of everyone within our organisation, we aim to be the world's most dynamic consulting firm, providing sustainable solutions to people everywhere.

To achieve the summit of success, we strive to maintain the highest quality of service, while fostering strong, mutually beneficial relationships, contributing to our success each day.

We have a structured approach to recognizing innovations, rapidly testing ideas, and sharing learnings. For every challenge our client faces, we promise a time-tested result and a full-proof solution.